Welcome to Sangria
Sangria is a modern, spacious holiday home with tranquil views of the stunning lagoon, River Red Gums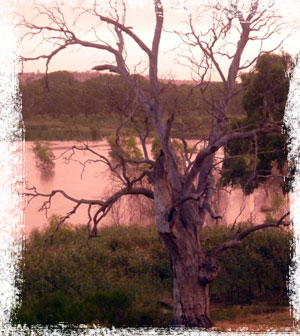 and the River Murray.
It is the perfect spot to relax with family and friends and enjoy the passing parade of boats, swans and pelicans. Sangria comfortably provides accommodation for 8 people, and is ideal for 2 families.
The dining room features a magnificent Red Gum table which seats 10.
Sangria is located just 3.5km along Purnong Road from the ferries. It is within easy reach of the Adelaide Hills, Barossa Valley and Fleurieu Peninsula , and only a 70-minute drive, 90km from Adelaide.